Yes, you do! Scissor lifts can be dangerous and can cause accidents leading to personal injuries as well as structural and equipment damage. Current regulations state that all personnel who work with or near scissor lifts must be trained and licensed.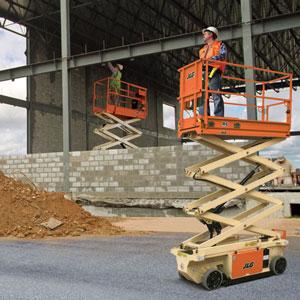 There are always risks involved when working at heights, the most common being a fall or ejection from the lift so to ensure the safety of both the operator and surrounding crew, specialised safety training and certification is required to operate a scissor lift in Australia.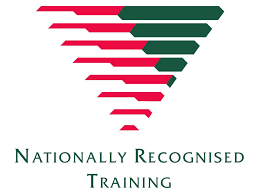 The nationally recognized qualification is: RIIHAN301E – Operate elevating work platform Scissor Lifts and Boom Lifts under 11m.This training is in accordance with the Work Health and Safety Act (2011).
The Act aims to protect the health, safety and welfare of people at work. It clearly states that there is a duty of care to ensure workplace safety for the Person Conducting a Business or Undertaking (PCBU).
The bottom line here is that verbal instruction by an unlicensed person is NOT an effective method of training as it lacks written proof of training evidence and operational competency.
Don't take the risk. Get your staff properly trained.
Dawsons Training offers the course you need to become a certified operator.
What you need: The nationally recognized qualification RIIHAN301E – Operate elevating work platform Scissor Lifts and Boom Lifts under 11m.
So what is a Yellow Card?
A Yellow Card is more commonly known operator ticket issued by the Industry Association known as EWPA. But guess what? The qualification you require is RIIHAN301E.
Do I need a Yellow Card to operate a Scissorlift?
No. You need to have a Statement of Attainment (SOA) for RIIHAN301E. If you have a Yellow Ticket from the EWPA, it is proof that you hold the RIIHAN301E qualification.
Dawsons Training Competency Card is equivalent. The SOA is the key.
So what does Scissor Lift training involve?
Training is usually completed within one day, taking up to 6 hours. The course is a combination of practical use and theory and will teach you everything you need to know to operate a scissor lift properly and avoid accidents.
You will learn the fundamentals of operating a scissor lift safely:
Navigating the lift both indoors around workers and equipment, and outdoors on different terrain
Operational checks and equipment inspections
Identification of hazards & accident prevention
Emergency procedures and shut down
If you are looking to operate work platforms taller than 11 metres a High Risk Licence is required. More on that in another blog!
Contact Dawsons Training TODAY!!!